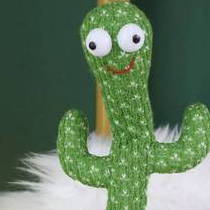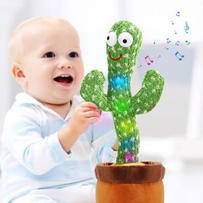 Improve babies speaking abilities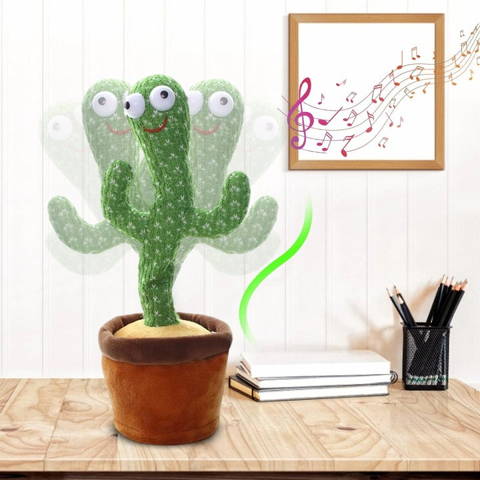 At the bottom, remove the screw with a screwdriver
Install AA batteries 3 packs, and tighten the screw.
Turn the black switch at the bottom to "ON".
Press the label button on the cactus, to male the cactus toy singing.
Press repeatedly to switch to the next song - 120 songs.
Left Label: Long press to record,15 seconds at most, and press to play sound.
Right Label: Press to play music, you can record after the song is paused.